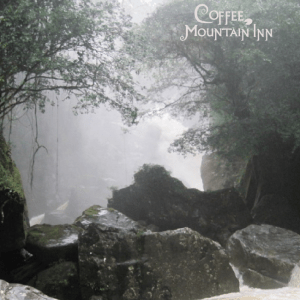 One of my husband's favorite waterfalls next to Santa Fe is Bermejo Falls, located about 3 miles to the northwest on a 4×4 road.
What are my impressions of Bermejo Falls?
It's a beautiful area-and definitely worth a day trip.  The falls themselves are located on el bermajito river.  A 60 ft waterfall cascades down to a rocky pool (with very slippery rocks) where you can swim.  Forested cliffs reach up around the falls.  The pool is larger than any of the waterfalls at Alto de Piedra, and the view is more impressive. Guests have seen monkeys at the falls and my husband saw an ocelot one morning.  It is a longer hike to get to the falls, however – through an EXTREMELY muddy trail.  Then the trail meanders through a cow pasture and an orange grove, making it easy to lose it.
Hiking the trail requires mobility – and takes about 45 minutes one way – but what a 45 minutes it is!  Let me first say that Bermejo means red soil.  What type of soil is red?  Clay.  What happens when horses pass over clay soil in a rainforest?  You get a muddy, slippery mess of a trail for hiking!  I was pondering this as my black rubber boots sank down in the mud past my ankles, sometimes up to my calves as I desperately was looking for firm ground my first time hiking the trail.  Some months it is drier, but be prepared for mud!
How to get to Bermejo Falls
We offer a horseback riding tour to the falls, $95 for two people and $25 for additional people – people love it.  But don't feel obligated if horseback riding isn't for you – I want people to have the experience that's right for them, and that's not for everyone.  You can also drive to the trailhead and hike, if you have a 4×4.  Budget in about 20 minutes in a 4×4 to drive the 3 miles, and 2 hours to hike there and back with some time at the falls.
Others hike from our inn, but they usually come back wiped out.  We recommend taking a taxi ($5 – $6 for the first person + $ for each additional person) to the falls if you don't have a 4×4.  That way you're not too tired to enjoy the waterfall when you get there.  You can catch a taxi in the town square.
To get to the trailhead, continue downhill from our inn, cross the vehicle bridge and take the first left up the steep hill.   Continue making lefts when the road splits until you hit a small chapel.  When the road splits, take the right fork and continue on the 4×4 road until you see a sign for Bermejo Waterfalls on the right hand side.  Park your car and the hike should take about 45 minutes to get to the falls.  Be careful of the slippery rocks near the falls.
This is not an official tourist trail.  It is not maintained – it's a foot path that farmers use to access their lands, and you hike through private land to get to the falls.